| | |
| --- | --- |
| ChurchCare Church management made easier! | |
Virtual Tour -> Member Record -> Demographic Details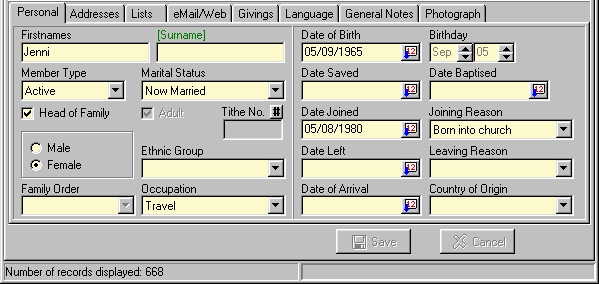 The Surname field is optional here. It is useful if the individual uses a different surname from the family name.
The Head of Family flag is for parents, or the individual member in the case of a single person. The Adult flag is used for childdren living at home, who are considered independent for the purpose of directory listing.
On the next page, we will take a look at the address details. Click NEXT>> to continue.
Click <<Prev to return to the previous page.